-Free Training-
Join us for this value-packed online masterclass to uplevel your social media strategy today!
Meet Your Host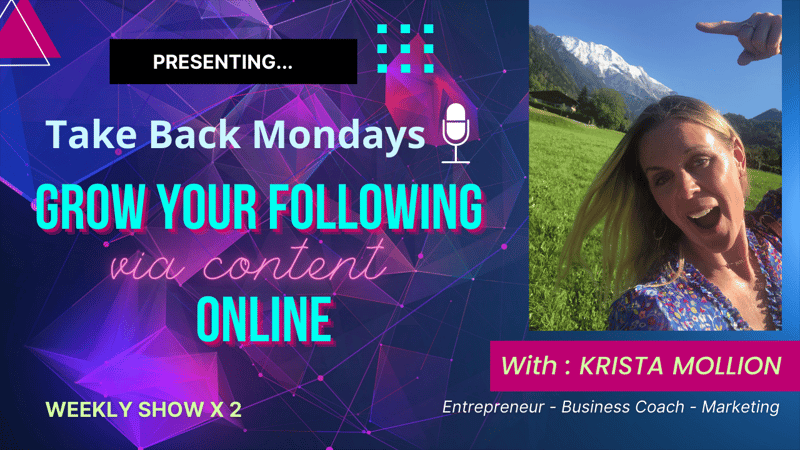 -20 years as a full-time entrepreneur
-Built an 8-figure digital agency and sold my shares
-Worked with top brands like Apple and HP in the SIlicon Valley
- Over 68k followers on Linkedin
- Over 19k newsletter subscribers
- Millions of content views
- Over 7 figures in revenue generated on LinkedIn
​
Here is What You'll Learn
In this free masterclass, you'll learn:
How to Use Content to Monetise

My LinkedIn strategy that takes less than 30 minutes daily (free downloadable for participants!)

How to Build a Funnel With The 5 C's
​
You'll get fully up to speed on EVERYTHING you need to know to confidently start (or ramp up) your lead generation THIS YEAR and beyond.
You'll walk away with renewed excitement and a clear path to start implementing everything we talk about… instead of being left with the frustration of "why isn't social media working for my business?"
As an attendee (yep, you gotta show up for this), you'll get all the details on a state-of-the art lead generation strategy that works – this is the stuff I use in my own business and it won't be shared anywhere else.
Benefits for All Attendees:
-Lifetime access to the training
-Free workbook to help you plan your social media goals
-Social Media Cheat sheet PDF
-Quiz to access your social media strengths and weaknesses
-Many other resources shared to help!
You deserve to win, so let's go!
Sign up today to make sure you don't miss it!
Let's stay in touch on socials!
This training is 100% free!
SIGN UP TODAY! PSST...IT IS FREE! COME HANG OUT!
​